Posted on: July 12, 2023, 02:23h. 
Last updated on: July 12, 2023, 02:35h.
The man who allegedly held a woman hostage at Caesars Palace for six hours on Tuesday, July 11, was a fugitive from Colorado who lived a transient lifestyle on the streets of Las Vegas, according to the arrest report obtained by KLAS-TV/Las Vegas, which also explained that his captive was an on-again/off-again girlfriend.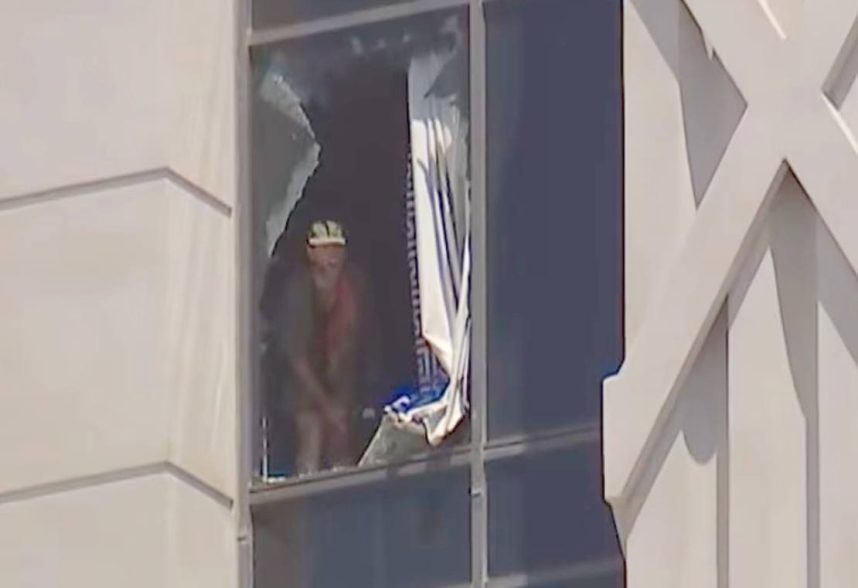 Former Golden, Colo. resident Matthew Mannix, 35 was "extremely high" on drugs when he told police he had "a magazine full of rounds" and that he "would pull the trigger" if they didn't leave, according to the report.
No gun was found. However, according to the police report, officers could hear a woman's voice yelling through the door, "He has a knife!"
SWAT Happened
Police and SWAT responded to the Las Vegas Strip casino hotel after a domestic disturbance call at 9:15 a.m. local time. Witnesses had seen Mannix bust out a window in his Octavius Tower guest suite and begin dropping chairs and other items 21 floors to a Caesars Palace pool deck below.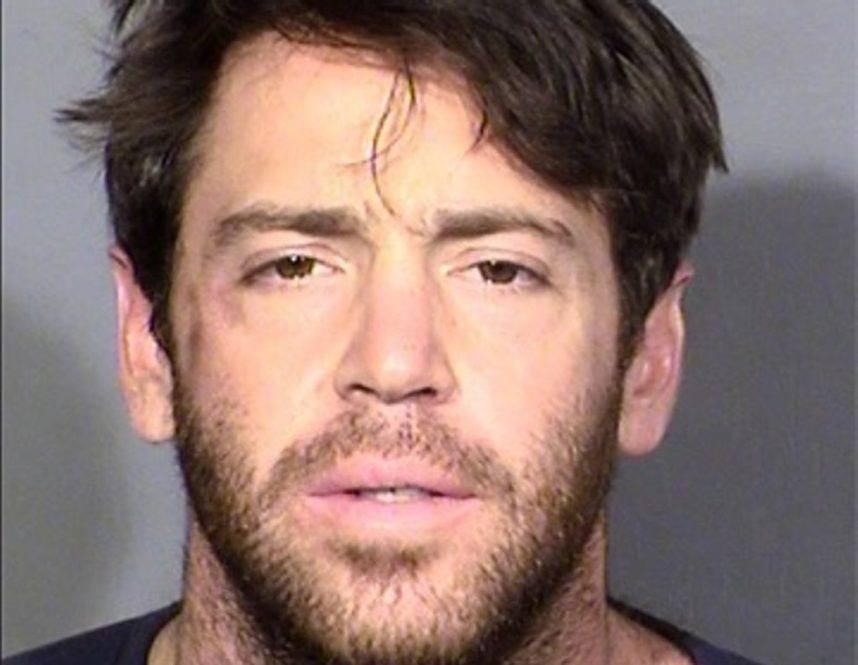 No one was injured by the falling objects, since the area was quickly evacuated. However, the damage Mannix caused to his room is estimated to exceed $50K, according to KTNV.
According to Las Vegas police, Mannix has a warrant for his arrest, as well as four active restraining orders, in Colorado. The offense that triggered the warrant is redacted in the arrest report.
Mannix's victim — whose name was also redacted in the arrest report — told police that she and Mannix were experiencing homelessness as a couple on the Las Vegas Strip and had binged on illegal drugs for several days. She stated she didn't leave the room because she feared for her life. She also stated that she believed Mannix to be an actor employed by MTV.
Mannix faces charges from Clark County for kidnapping, coercion with force or threat of force with a deadly weapon, destroying or injuring real or personal property, resisting a public officer with a deadly weapon (not a firearm), and disregarding the safety of people and property.
He is due to appear in Las Vegas Justice Court this afternoon.
Source link