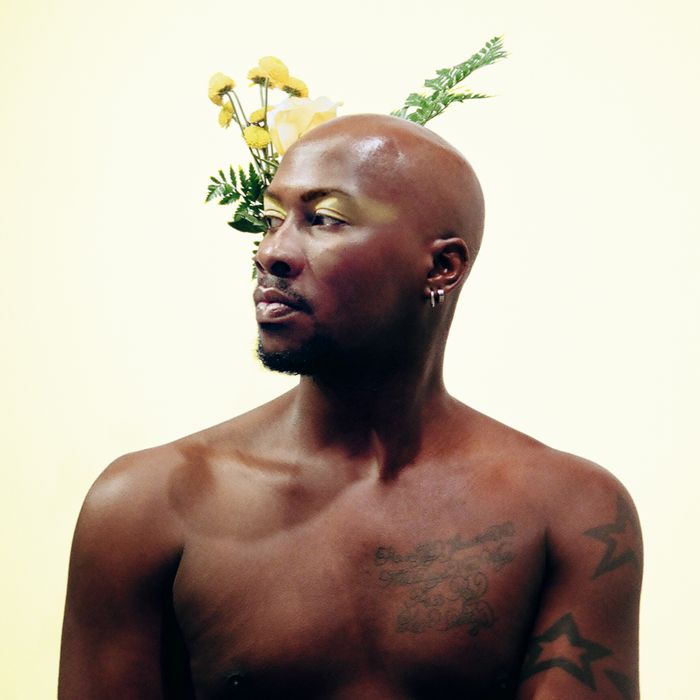 On Saturday night, O'Shae Sibley and his friends stopped at a Mobil gas station on Coney Island Avenue and were voguing to Beyoncé's Renaissance when a group of men approached them in the parking lot. Witnesses say those men made homophobic remarks to Sibley's party, sparking an argument that was captured on security footage. According to the New York Times, the altercation culminated with one of the men stabbing Sibley, a 28-year-old dancer and choreographer. He was pronounced dead at Maimonides Medical Center shortly thereafter.
"They murdered him because he's gay, because he stood up for his friends," Otis Pena, Sibley's close friend, said in a Facebook Live the next day. Pena said he was there when Sibley was stabbed, and he tried to staunch the bleeding until emergency responders arrived. "His name was O'Shae, and you all killed him. You all murdered him right in front of me."
Gothamist spoke with another witness, Summy Ullah, who was working at the gas station's convenience store at the time of the incident. Ullah said the men accused Sibley and his friends of offending their religion. "These people were like, 'We're Muslim, I don't want you dancing," Ullah told Gothamist. Sibley's group, Ullah added, was "not trying to fight." Per the Times, Pena told a friend that he and Sibley had merely warned the other men to watch their language, saying, "There is nothing wrong with being gay."
People who knew Sibley have described him as devoted to his art and proud of his identity. His aunt, Tondra Sibley, told the Times that her nephew loved dancing to Missy Elliott as a little boy and eventually became part of the Philadelphia Dance Company. She said he moved to Brownsville in 2020 with hopes of finding more professional dance opportunities and joined an all-queer dance crew for a project called "Vogue 4 #BlackLivesMatter." He developed a reputation as a hard worker who would stay up until the early hours of the morning, honing his technique. "It was a senseless crime," his aunt said. "O'Shae has always been a peacemaker. All he wanted to do was dance."
Sibley's neighbor, Beckenbaur Hamilton, told the Times that Sibley "wasn't afraid of being who he was." Still, Hamilton — who is also gay — said he worried about Sibley in an area that, to him, feels increasingly hostile to LGBTQ+ rights. And indeed, the stabbing comes weeks after a report by the Anti-Defamation League and GLAAD documented an increase in harassment and violence against gay and transgender people across the country. The report found that between June 2022 and April 2023, there were at least 356 documented incidents of anti-LGBTQ+ hate and extremism in 46 states.
On Monday, Brad Hoylman-Sigal, an openly gay state senator in New York, tweeted about Sibley's killing. "Despite homophobes' best efforts, gay joy is not crime," he wrote. "Hate-fueled attacks are." While no arrests have been made in the case, CBS reports that a suspect has been identified and that the NYPD's hate crimes unit is involved in the investigation.