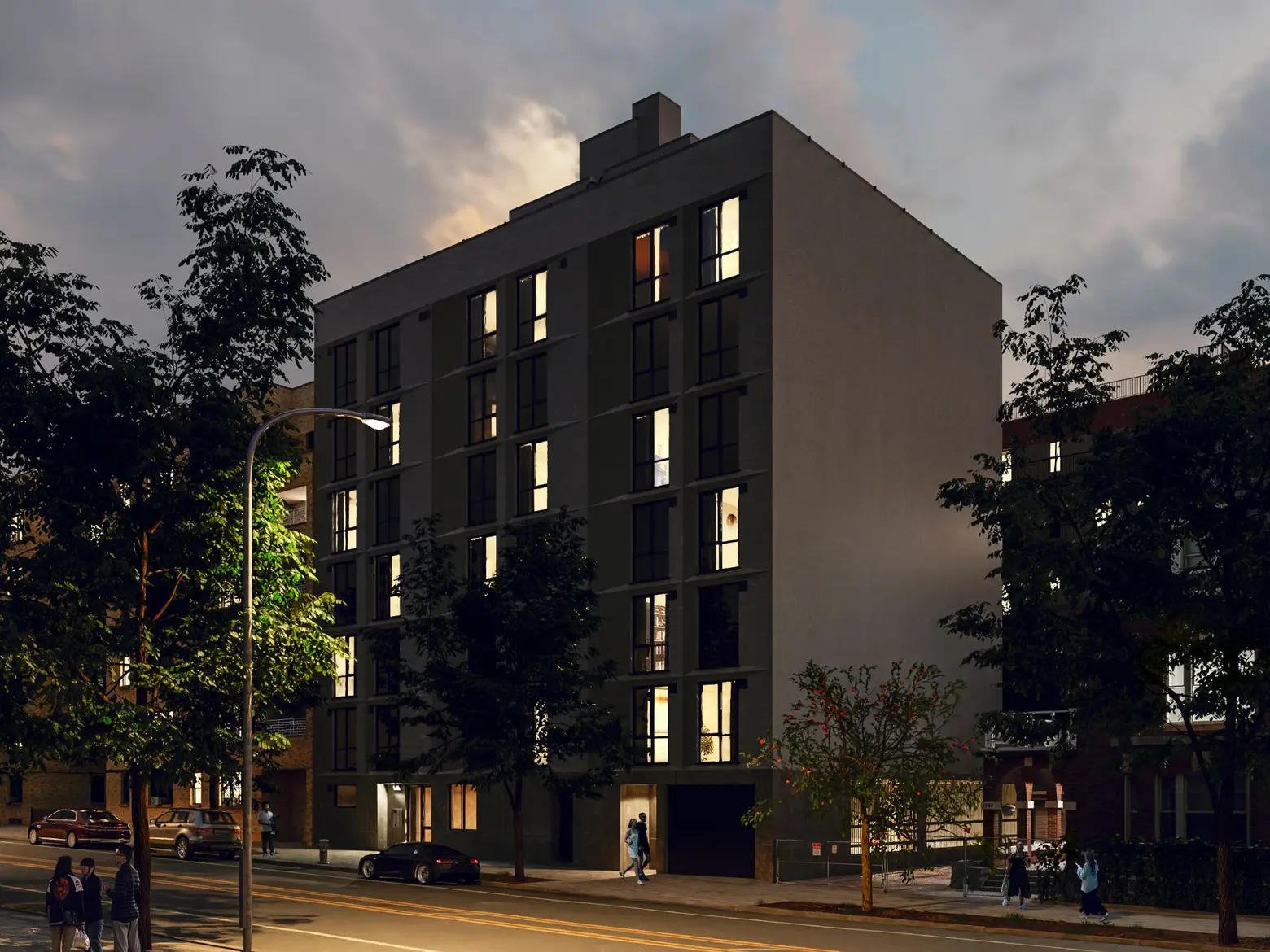 Rendering courtesy of the NYC Department of Housing Preservation and Development
A housing lottery opened this week for 30 brand-new apartments at a residential building in the Bronx. Located at 1739 Grand Avenue in Morris Heights, the seven-story building offers residents brand-new luxury units with spacious layouts. New Yorkers earning 130 percent of the area median income, or between $99,086 for a single person and $198,250 for a household of five, can apply for the apartments, priced at $2,890/month studios, $3,059/month one-bedrooms, and $3,599/month two-bedrooms.
The building's amenities feature a ground-floor covered parking garage with assigned spaces, a shared laundry room, a virtual doorman, and a rooftop terrace. Apartments come equipped with energy-efficient appliances and high-end countertops and finishes.
Applications were first filed in 2018 and fully approved in 2022. The project is being developed by Affordable Living NY and designed by RSLN Architecture, according to city records. Nova is managing the development's structural engineering and mechanical, electrical, and plumbing (MEP) work, according to the project page.
Nearby public transit options include the B, D, and 4 subway lines, as well as the Bx32 bus.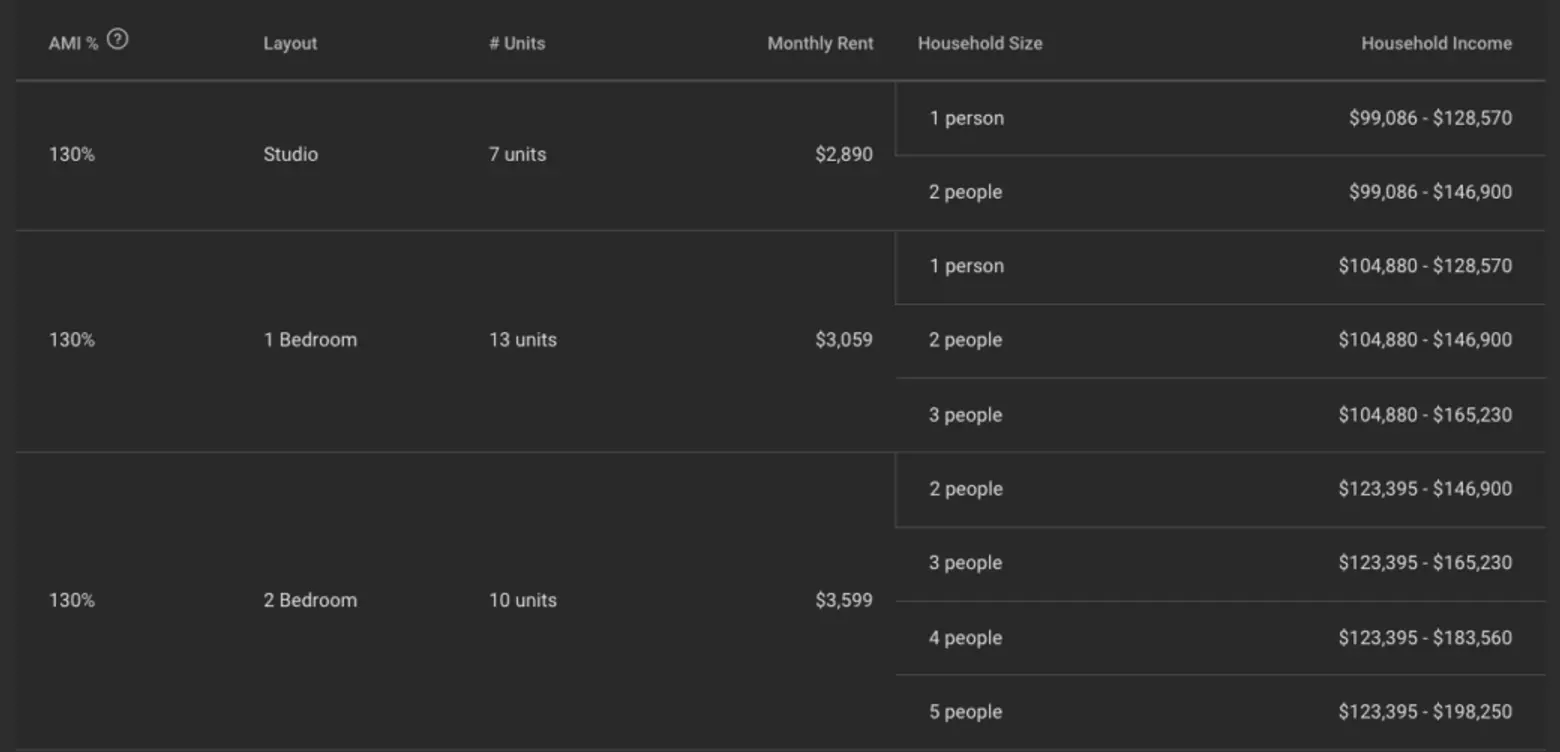 Qualifying New Yorkers can apply for the apartments until December 8, 2023. Complete details on how to apply are available here. Questions regarding this offer must be referred to NYC's Housing Connect department by dialing 311.
RELATED: