Mississippi's Scarlet Pearl Casino Resort shuttered its gaming floor operations Monday afternoon after surveillance cameras stopped working. Play was able to resume early Tuesday after the system was repaired.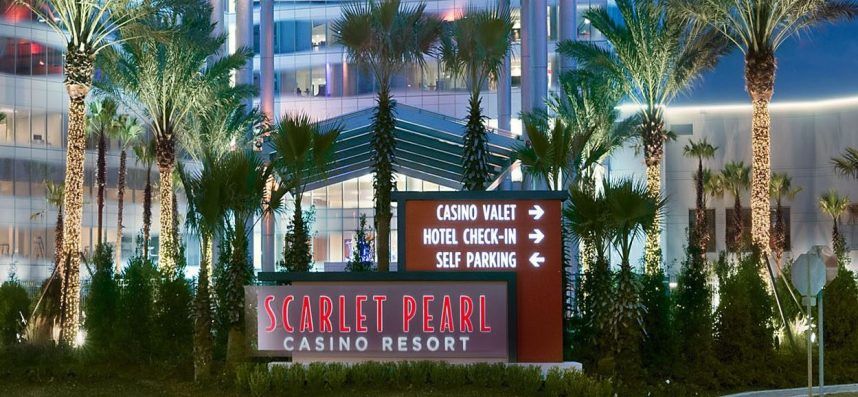 Right after the cameras failed, casino employees immediately ordered visitors and players to leave the gaming floor.
Crews started to fix the surveillance system around lunch time on Monday. It took many hours to get it working again.
Players were allowed back onto the casino floor at about 5:30 a.m. Tuesday.
The breakdown impacted about 75% of the property's gaming floor, according to Mississippi's Sun Herald news outlet.
Under state regulations, a casino can't provide gaming in Mississippi unless surveillance cameras are working, Mississippi TV station WLOX reported.
Once casino employees noticed the cameras weren't working, they quickly alerted the Mississippi Gaming Commission (MGC).
Surveillance cameras allow casino security to monitor gambling and overall safety. Both players and employees typically are watched to ensure no rules are broken.
There was no need to test games before reopening the casino floor because the glitch didn't relate to a power outage, according to the MGC.
Rumors Galore
Scarlet Pearl Casino CEO LuAnn Pappas revealed in a Tuesday morning Facebook post, "Despite all the rumors (and there were many) we experienced technical difficulties with our casino surveillance coverage. As such we were required to shutdown the casino until coverage could be fully restored."
She thanked players and employees for their actions during the shutdown.
When they say 'it takes a village' they were not kidding," Pappas said. "Thank you for your patience and understanding."
"Most importantly I want to thank our surveillance TEAM and I.T. not a day passes whereby I do not tell myself how blessed I am to work alongside a great team I call my family."
Edward Wong, deputy director of the MGC, told WLOX that such breakdowns sometime occur in the state's casinos.
Most of our casinos have experienced similar events," Wong said. "It does happen from time to time."
Hotel, Eateries Remained Open
The casino's restaurants and 300-room hotel were able to remain open while the gaming floor was shuttered.
No word on what caused the failure in the surveillance camera system. There was no indication of foul play.
The casino didn't reveal how much revenue it lost while the gaming floor was shuttered.
The Scarlet Pearl Casino Resort is located in D'Iberville, Miss, near Biloxi. The property was opened in 2015.
The post Mississippi Casino Gaming Floor Reopens After Multiple-Hour Tech Failure appeared first on Casino.org.