Posted on: November 6, 2023, 03:11h. 
Last updated on: November 6, 2023, 03:11h.
Resorts World Las Vegas opened on June 24, 2021, at a cost of $4.3 billion. More than two years and four months later, the casino on the Strip's northern end announced this week the enrollment of its one-millionth rewards member.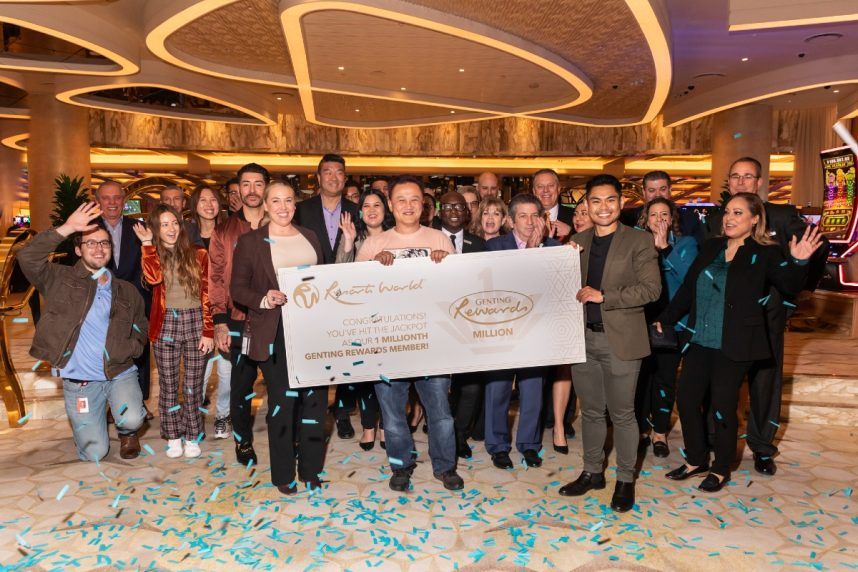 The Resorts World brand is owned by Malaysia-based Genting. The company has Resorts World-branded casinos in Malaysia, the Philippines, Singapore, and the Bahamas. Genting additionally operates four RW casinos in the United States, with three in New York and the fourth in Nevada.
Its Las Vegas location is Genting's biggest US investment to date. After opening in the immediate aftermath of the COVID-19 pandemic, Genting's big bet is beginning to pay off. In Genting's first-half 2023 earnings report, the company relayed that Resorts World Las Vegas' 3,506 guestrooms were occupied more than 90% of the time. The firm also reported ongoing increases in gaming and resort revenue.
After a somewhat rocky opening that included several restaurant changes and a scandal involving one of its key executives, which culminated in September with Scott Sibella being terminated as president and chief operating officer, Resorts World Las Vegas has seemingly found its footing on the Strip. And the casino this week celebrated a major milestone.
One Millionth Rewards Member
Resorts World Las Vegas utilizes Genting's Genting Rewards loyalty program. Enrollees earn points throughout the resort, with three points awarded for every $1 played on a slot and five points for every $1 spent on food and beverage. Rewards points are also given for retail purchases and spa services.
Resorts World Las Vegas told Casino.org that it signed up its one millionth Genting Rewards member today, Nov. 6. The enrollee is Billy Chung, who is visiting from El Dorado Hills, Ca.
For being the lucky one-millionth enrollee, Chung was gifted the casino's Royal Treatment Package. The bundle includes a custom-designed, commemorative Genting Rewards card, a future complimentary three-night stay in a luxury suite with roundtrip airfare for two, and a complimentary dinner.
Chung will also receive four tickets for a show of his choice at Resorts World, a complimentary cabana at Athena or a VIP table at the Ayu day club or Zouk nightclub, and a free spa package for four.
Finally, Chung is being handed one million Genting Rewards points that automatically take his loyalty level to Imperial — the program's top tier. Imperial members are afforded free valet, a 40% points boost on slots, and airfare reimbursements of up to $500 per year.
Loyalty Importance
Casinos highly value their rewards programs, as the databases allow resorts to directly market to their guests with promotions and incentives. Gaming researchers say rewards programs are beneficial to consumers, but they say more insights are needed to determine their impact on problem gamblers.
Caesars Entertainment deployed the first major casino rewards program with Total Rewards in 1997. The program was rebranded to Caesars Rewards in 2019. An internal document obtained by Casino.org shows how the programs are used to the casino's benefit.
As Total Rewards captures guests' preferences, special occasions and needs, loyalty milestones and play levels, property operators are afforded continuous, often real-time, access to data that enables them to deliver personalized enhancements to each guests' experience," the document explained.